"The man is so conceited, he probably talks about himself in the third person."
– President Barack Obama, talking about himself in the third person on the Colbert Report.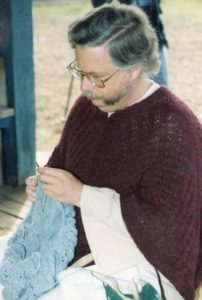 Charlie Obert has been a student of astrology since before the turn of the century (the year 2000, not the year 1900). Along with a background in modern astrology, he has concentrated on the study of traditional astrology for the past several years.
Charlie is a regular teacher at Kepler College, and teaches a class in their degree program on using the system of Dignities in astrology. Further classes are in preparation.
Besides traditional astrology, Charlie is particularly interested in Uranian astrology, midpoint and dial work, and is a member of the NCGR Uranian Astrology Special Interest Group. Recently his main focus is on how traditional and the different kinds of modern astrology can learn from and complement each other.
Charlie is a philosophy major, so the different worldviews and values behind astrology systems are a major area of interest. He is also a student of the Tarot, I Ching and other divinatory systems. (Note: If you would like a Tarot reading from me, drop me an email and we can work something out.)
Charlie is a trained and certified hypnotist, and took training in Hypnosis and NLP from Grinder, Delozier and Associates.
For three years, Charlie led a traditional astrology study group in Minneapolis, MN, which included the fine traditional astrologers Ben Dykes and Estelle Daniels as members.
He is also a student of Chris Brennan's Hellenistic Astrology course.
Along with doing astrology consultation in Minneapolis and elsewhere, Charlie is a trainer by vocation,  and enjoys leading astrology workshops and seminars.
Charlie is a member of both the American Federation of Astrologers (AFA) and the National Council for Geocosmic Research (NCGR), and he is an NCGR certified Level 2 astrologer.
Charlie can be reached by email at,
charlie@studentofastrology.com.